ANSI GRADE 2 DOOR HINGE with UL Listed -D&D HARDWARE
Views:5 Author:D and D Hardware Publish Time: 2021-01-23 Origin:D and D Hardware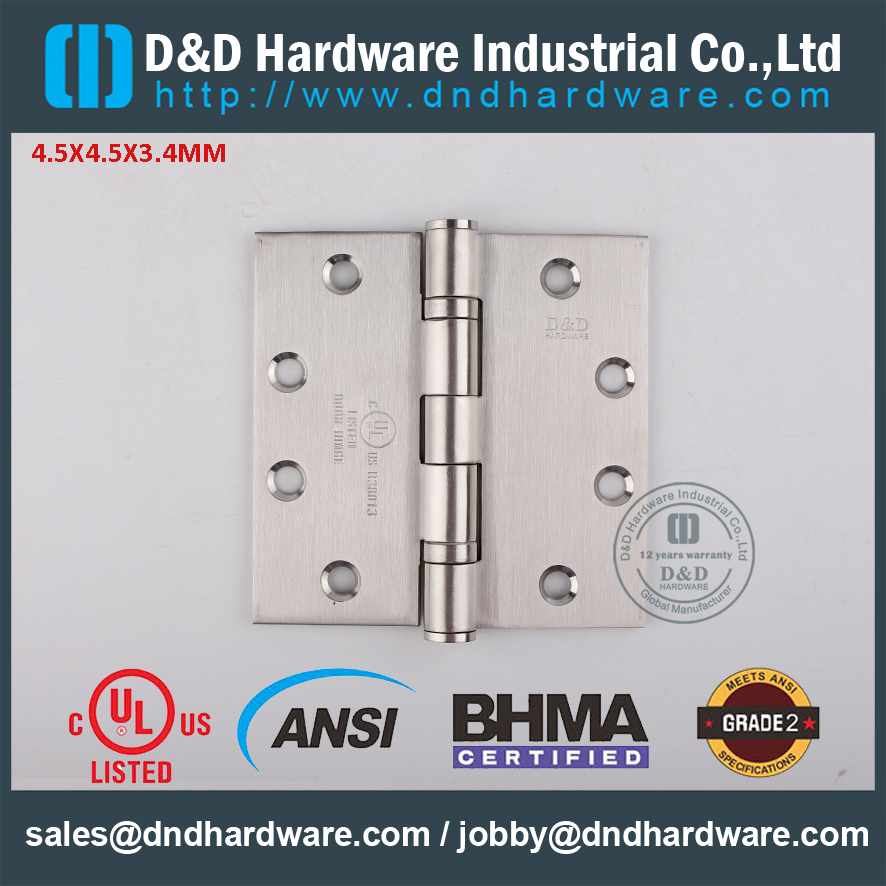 DATA SHEETS
ANSI/BHMA A156.1:2016
AMERICAN NATIONAL STANDARD FOR
BUTTS AND HINGES
The Fire Protection Association (NFPA) Publication No. 80, standard for fire doors and windows, specifies the hardware requirements for fire-resistant openings with building hardware. All hardware to be installed on fire-proof openings must be listed for use on fire-proof openings.
If ANSI A156 hinges or other hinges are used, they shall meet the requirements of ANSI A156.
Model: DDSS001- 4.5x4.5x3.4mm-2BB
Grade: 2
Hinge height: 4.5 Inches
Door Weight: 150 lbs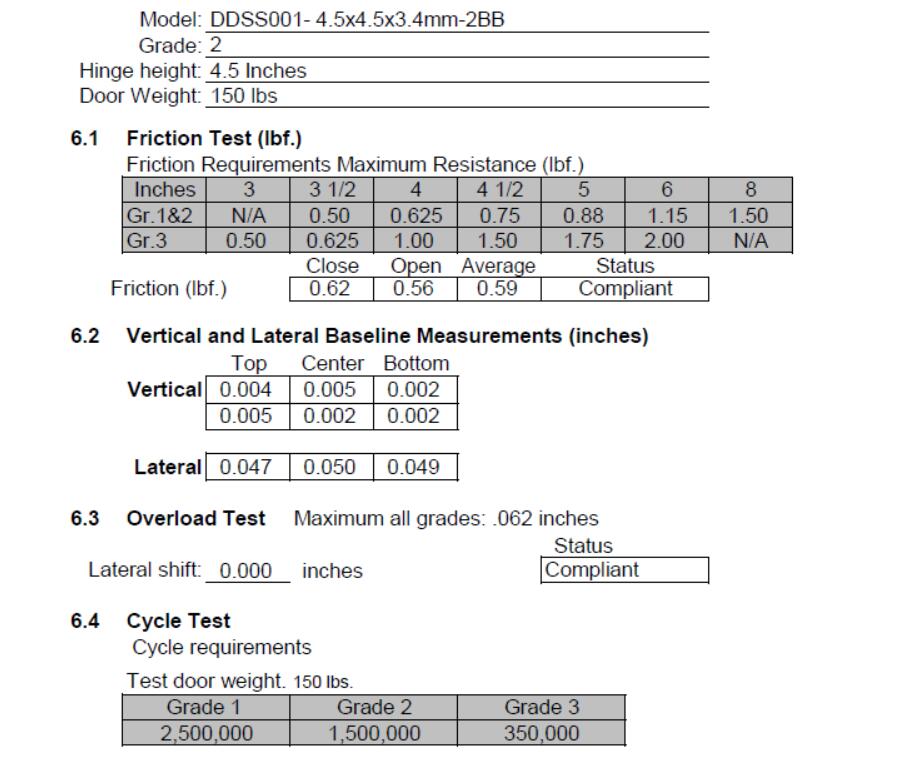 ANSI Grade 2 Door Hinge with UL Listed, Fire Rated Door Hinge,
4.5"x 4.0" x 3.4 mm-2BB and 4.5"x 4.5" x 3.4 mm-2BB,
★ Suitable for Metal Doors, Wood Doors, Fire Resistant Doors
★ Tested to over 1,500,000 cycles = Durability= 5 Year Mechanical Guarantee
★ For Hollow Metal Doors, Fire rated Doors, Steel Doors, Wooden Doors etc.
★ Suitable for Education, Healthcare, Hospitality and Commercial Applications.
★Direct Supply Chain, Manufacture & Export, support our customer to Win the Market.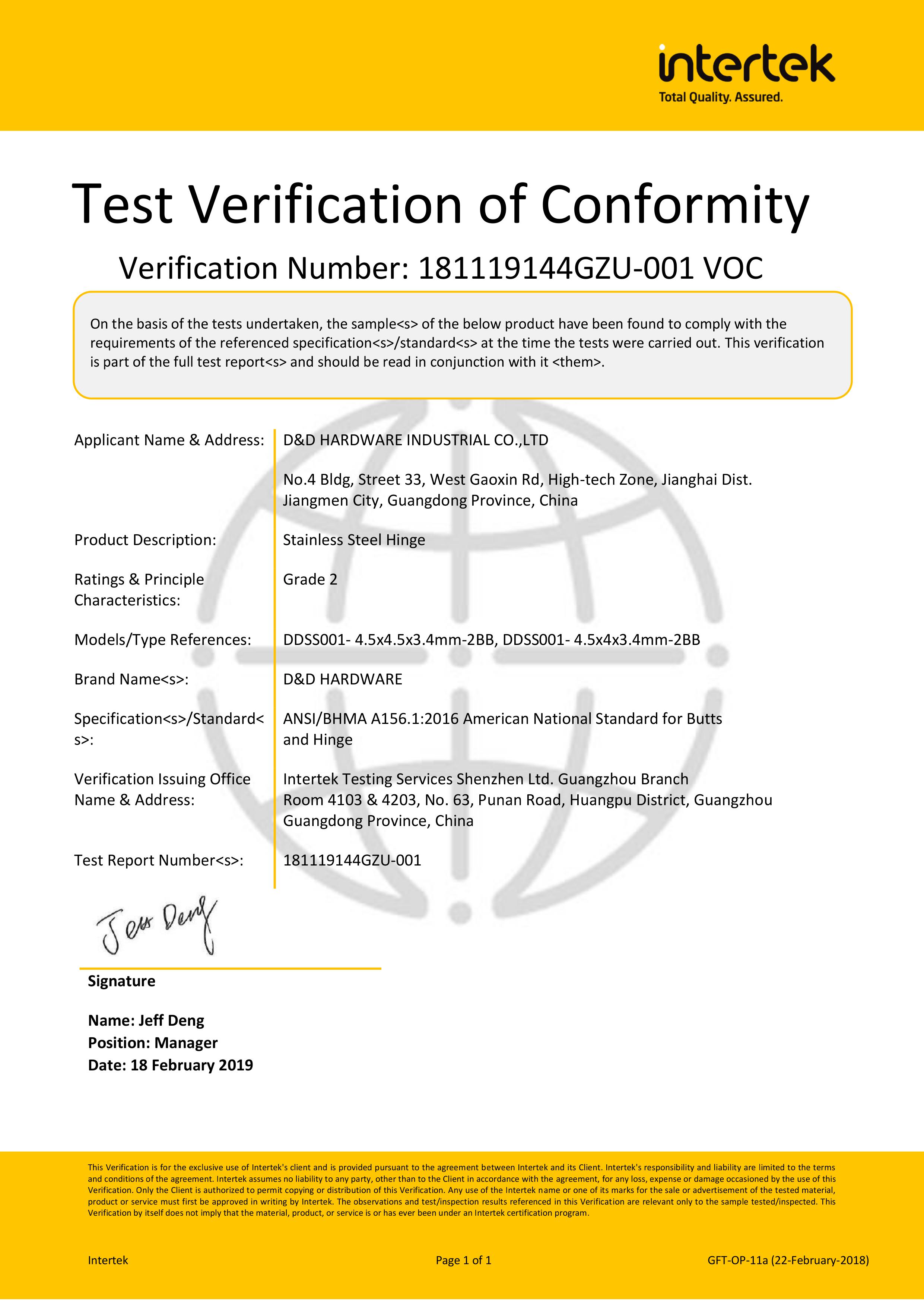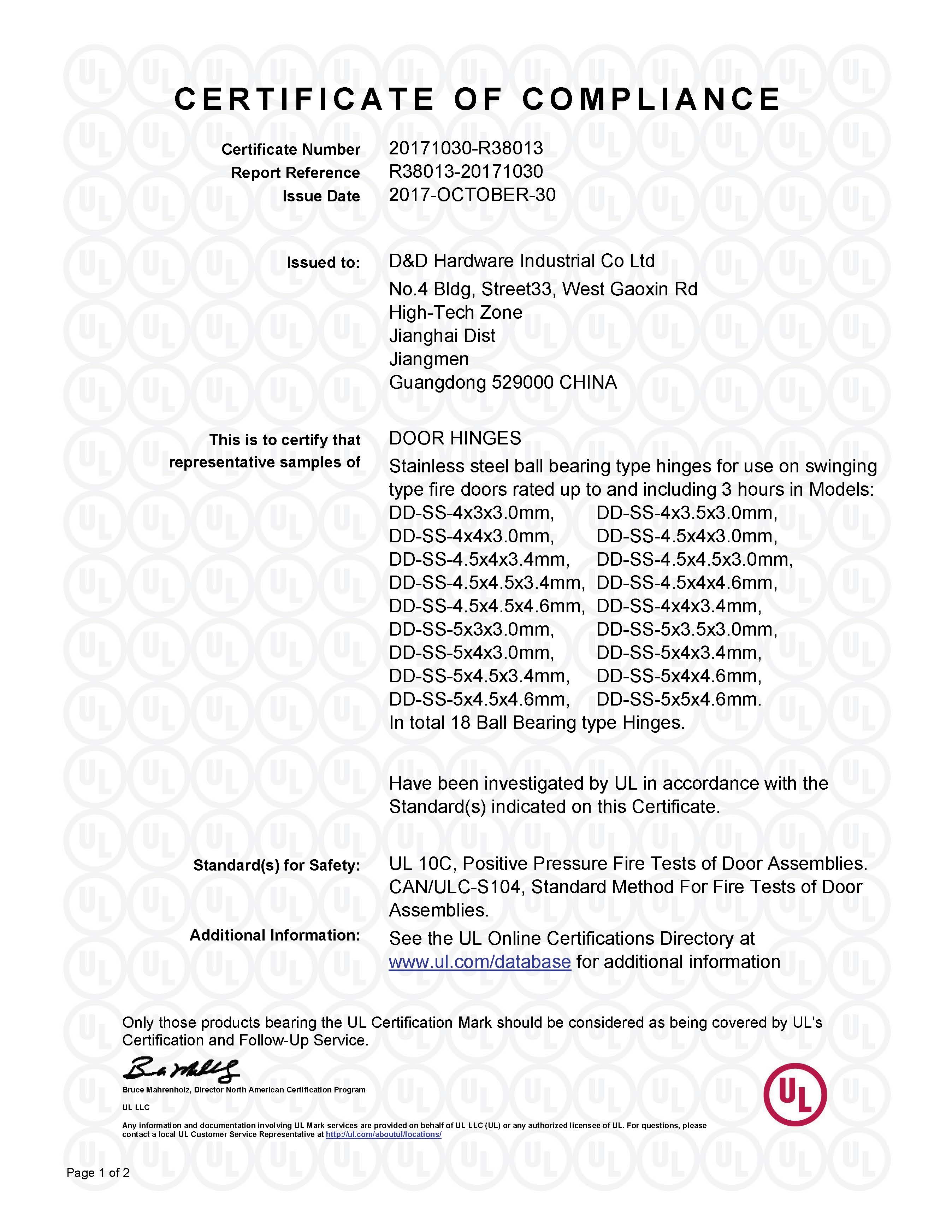 D&D's fire rated door hinges meet UL testing requirements and have the highest performance for education, healthcare, hospitality, residential and commercial applications. D&D can also provide detailed and professional hardware matching solutions according to different situations.
For further information about fire door hinge or any of our services, click here.