Why your products could face shipping delays in China?
Views:1 Author:D and D Hardware Publish Time: 2021-01-23 Origin:D and D Hardware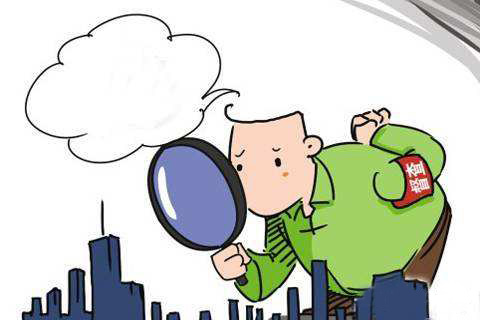 These days , Chinese Factories are experiencing unexpected delays in productions and even closing theirs door for a couple of weeks. The reason is because Beijing is sending inspectors to make sure factories are complying with state environment rules in fighting the country's war on pollution.
The central government of China has sent an army of inspection teams into the financial hub of Shanghai and Guangdong to monitor and inspect air pollution in the regions, to make sure the environment stays clean and it's safe for the people in the region. Most of the factories, especially in Jiangmen and Zhongshan areas, have temporary closed for 7-20 days, causing delays in finishing orders in this already super rushed and busy season.
The factories are closing their businesses themselves in order to avoid complicated bureaucracy, leading to further testings and potential fines. This is the reason, why the most of the factories shut down last week, as they prefer to avoid costs and troubles with the government rather than risk to be fined.
Chinese suppliers have been facing many challenges for the last 2-3 months: First , with the increase of Raw Material prices , then this time because of the Inspection .
Some analysts are suggesting that this clampdown on pollution is also causing the rise of some raw material products due to the slowing down in production , which will put pressure on the supply side , and therefore prices have no way to go only UP. For example , the carton box this month , is facing a sever shortage that its prices have increased by 100% .
This situation is also affecting my shipments , four of my containers will not be make it as scheduled . However , I cannot blame my suppliers because it is out of their control .
Conclusion : Times are tough for some Chinese factories nowadays . If have any demands, should be plan in advance. The only hope is that the situation will go back to normal and the only wish is that the coming Chinese year of the Roaster will be less challenging and more prosper .
The article from Jamal(China Expert, Over 11 years of Extensive experience in B2B,purchasing/Sourcing in Asia)
D&D Hardware provides Durable Antirust Hardware products to distributors and Door manufacturers.
Our products, which include Door Hinge, Panic Exit Device, Door Closer, Door Lock, Lock Cylinder, Door Handle,etc.

High Quality with Fire Rated, UL Listed,CE Certificate on products.
Contact us Now:
Contact: David Jian
Mob:0086-139 2903 7292
Tel: 0086-750-3856396
Email: sales@danddhardware.com, David@dndhardware.com
http://www.danddhardware.com