Fire rated doors may fulfill fire resistance stability, integrity and insulation for a particular length of time. It's a fireproof partition using specific fire immunity, like in fire compartments, evacuation stairwells, and vertical shafts.

Along with the purpose of standard doors, fire doors have the function of preventing the spread of flame along with the spread of smoke, which may stop the spread of flame for a particular length of time and confirm the evacuation of employees.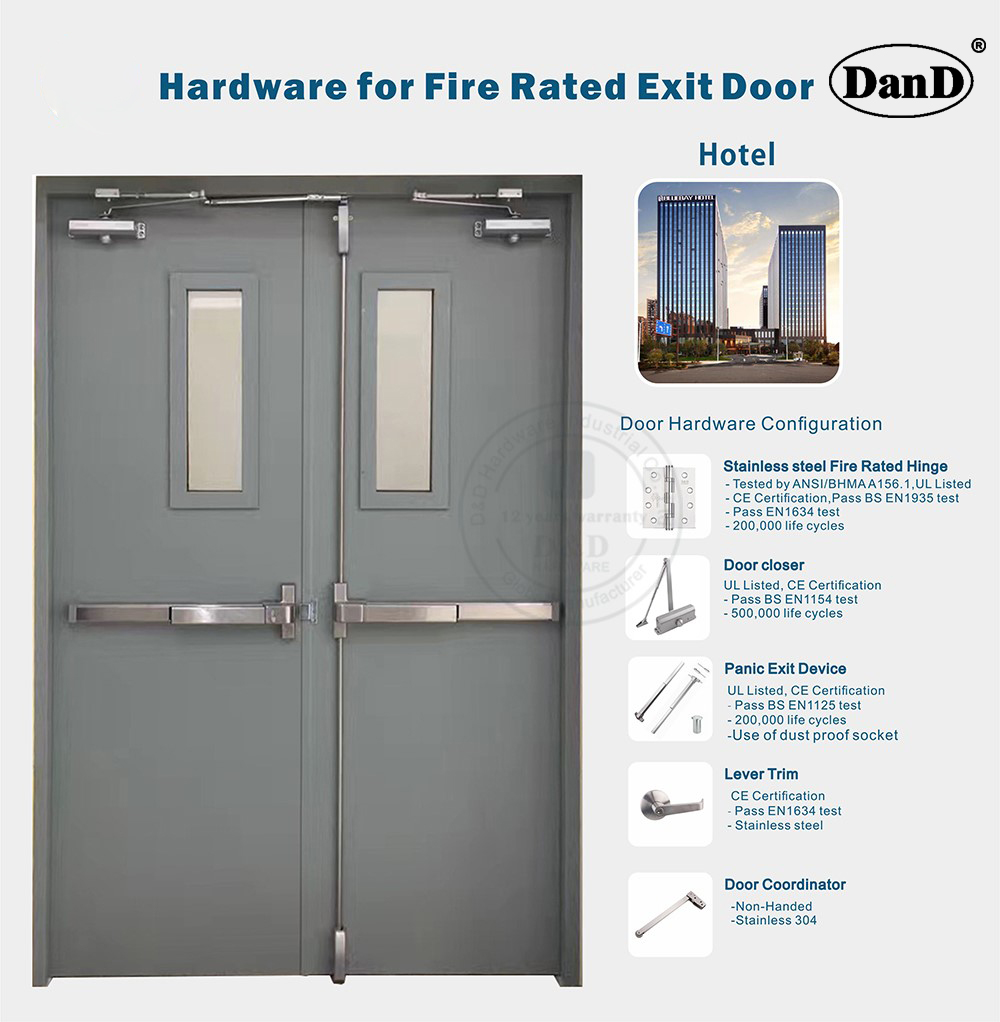 What type of needs does the doorway hardware have to be set up on the fire door? Therefore, we can understand in the following two factors:
1. What's the standard for fireproof door position?
2. What's the fundamental standard for fire door hardware?
1. What's the standard for fireproof door position?
Fire doors are usually found in these locations: shut evacuation stairs leading to paths; closed elevator doors leading to the front front rooms resulting leading to walkway doors. Inspection doors for vertical pipeline tunnels like cable molds, pipeline wells, exhaust ducts, and trash lanes. Split the fire zone; control the fire door and firewall onto the partition construction area.
Fundamental Fire Door requisite Check Listing:
(1)A fire door has to have a tag attached.
(2) A fire door frame must have either an attached or an embossed label.
(3) A fire door must be self-latching.
(4) A fire door has to be self-closing.
(5) When a fire door is kept open, it has to be equipped with a recorded heat reactive device, fusible link or a smoke detection apparatus.
(6) A fire door has to be free of any obstacles that could stop the door from working correctly, i.e., wedge door stops, chains, hook springs, etc..
(7) Just listed fire door hardware will be utilized.
(8) A fire door must have steel bearing-type hinges. (Exception: Non-bearing simple steel hinges could be used whenever they are a part of a recorded assembly )
(9) Doors swinging in pairs which need astragals will have one overlapping astragal. Pairs of doors inside a way of egress won't be outfitted with an astragal that inhibits the free utilization of leaf. A planner or open back attack ought to be utilised to ensure appropriate closing.
(10) Fire doors with glass lights: a. the glass frame and glazing bead must be metal. b. The glass has to be tagged wire glass less than 1/4" thick or as allowed by the labeling agency.
(11)Fire doors using fusible link louvers: a. just listed louvers may be utilized. b. Louvers could be supplied in 1-3/4" thick doors using a 1-1/2-hour or even a 3/4-hour (no louver and glass lighting mixes are allowed ). c. Maximum louver size is 24" x 24". d. Louvers are not permitted to be installed in doors with fire exit hardware or in stairwells.
Fire-proof doors shall be installed and maintained in accordance with NFPA standards.
The NFPA 80 regulations help ensure proper installation, inspection, testing and maintenance of fire door assemblies, fire window assemblies, fire dampers, fabric fire safety curtains and fire protection curtain assemblies.If it comes to change, everybody should understand -- by producer to the programmer, engineer, builder, AHJ, fire door builder and construction owner.
Consequently, fire door fittings also will need to be set up and maintained in strict compliance with NFPA requirements.
2. What's the fundamental standard for fire door hardware?

Appropriate setup of openings in fire security elements is necessary -- fire doors and fire windows will need to be inspected and tested annually to ensure they are in proper functioning order and assist restrict fires in case of a fire.
In accordance with the requirements of NFPA 80(section):
1.Door - There is no opening or break in the surface of the door or frame. An indication sign is required on the door.
2.Indication accessories - glass, indicator holders and glass rings are complete and firmly held in place.
3.Hinge - that the hinge has to obey the BS EN1935 regular or ANSI/BHMA A 156.1 test. The non-flammable threshold is repaired, the hinge setup is aligned properly, and no harm can happen. Mounting on the doorway doesn't permit the door to tilt or fall.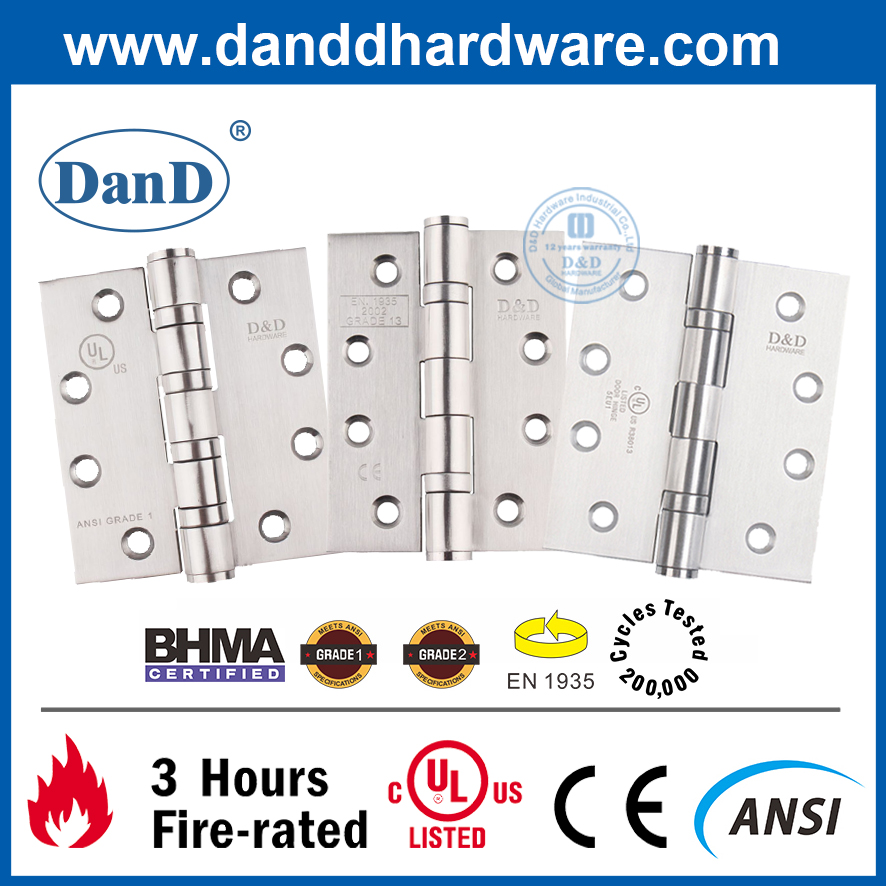 4.Door Closer - the doorway nearer should obey the BS EN1154 normal or NFPA 80. The automatic closure device is functioning normally and there's absolutely no jamming.
Alignment apparatus - when the positioner is set up on the doorway, the dormant leaf shuts before leaves that are active.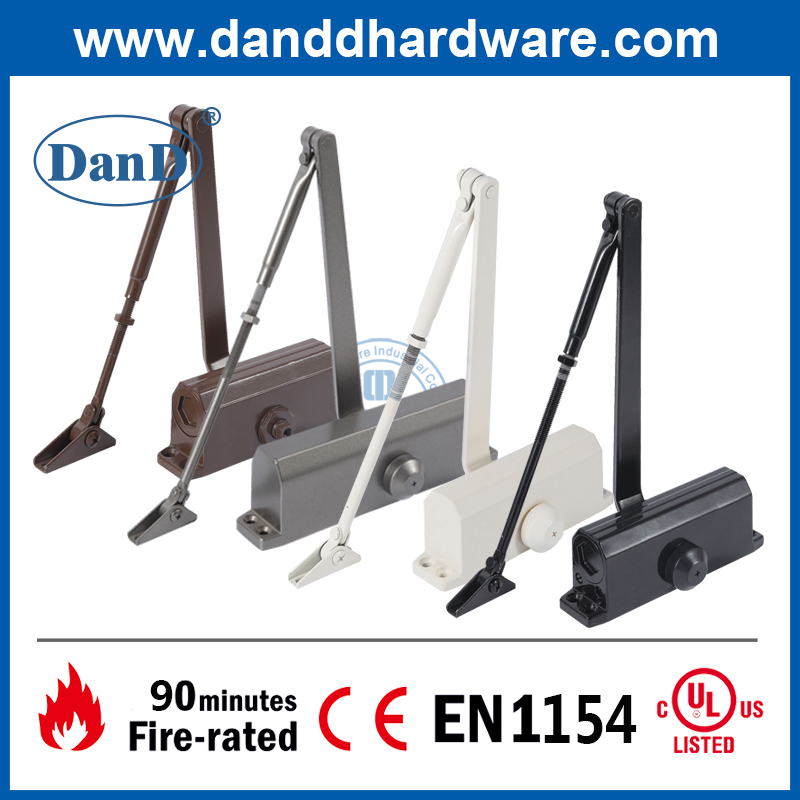 5.Exit Device Trim - the lever trimming has to obey the EN1634 Fire Rated.
6.Panic exit device – the panic exit device must comply with the BS EN1125 standard. Panic exit device should have long lasting maintenance steps. The panic exit device cannot be secured with a locking tongue, except for a door foliage that doesn't have to be secured.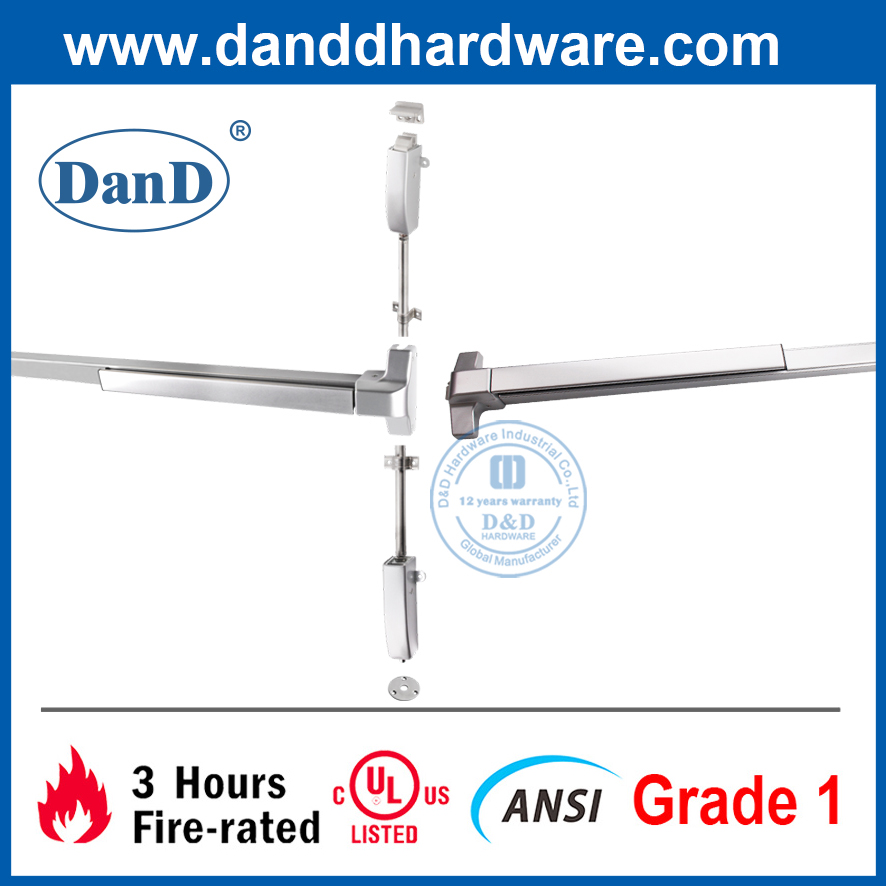 Auxiliary hardware items which hinder or prohibit operation aren't installed on the door or frame.
No area modifications to the doorway meeting have already been performed that emptiness the tag.
No components were damaged or lost.
In light of these qualities of high-rise structures where fires are most likely to cause big casualties, we have to adhere to the notion of"preventing problems before they occur". From the start of architectural design, it's crucial to strictly abide by the applicable provisions of construction fire prevention, embrace innovative building fire prevention technologies and cautious fire prevention measures to lessen home improvement fire damage, and prevent and mitigate the damage brought on by high-tech fires to people's lives and home. At precisely the exact same procedure, we have to begin from the building procedure, strictly implement applicable standards and criteria, just implement fire protection structure and approval standards in building operations, and embrace new construction materials, fire extinguishing equipment, construction materials, innovative fire prevention equipment, etc.. This will create positive conditions for the fire safety of high-tech civil and industrial structures.
For more info regarding fire security or some of our door solutions, click here.
Contact us Now:

Contact: David Jian
Mob:0086-139 2903 7292
Email: David@dndhardware.com, sales@danddhardware.com,

Jobby Zhang
Mob:0086-137 2599 9617
Email: jobby@dndhardware.com