Toilet Entrance - Single Leaf Swing Type Wood Door- Non Fire Rated – European Standard
Security, safety,function and convenience are the foundation of door hardware that architects, builders, and designers, and end users expect from D and D Hardware. D and D door hardware is manufactured to meet the needs of commercial building. D and D Hardware can provide complete door hardware solutions for your Single Wooden Door.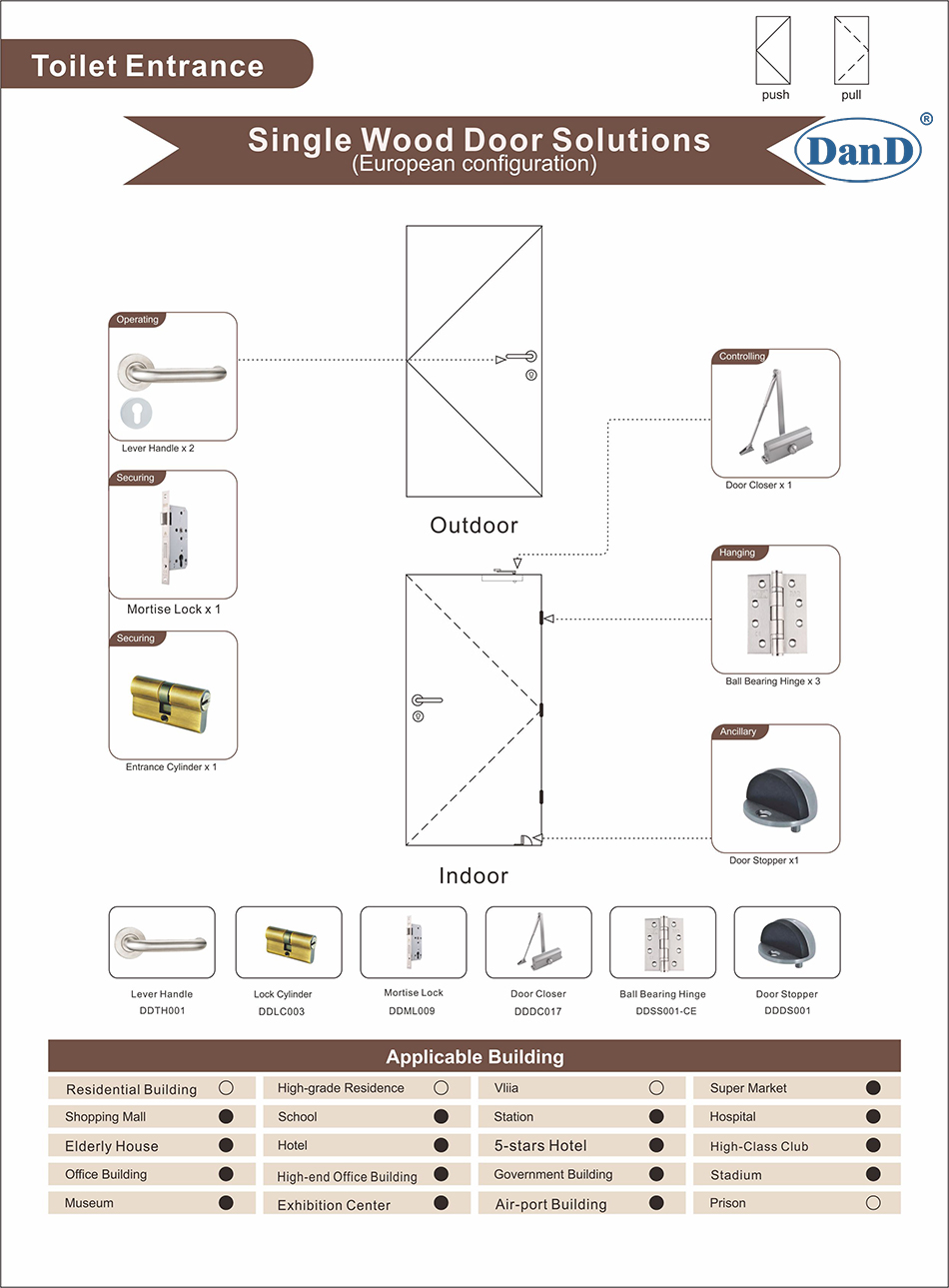 Door design considerations mainly as below:
1, Where the building and inner door located
2, Number of times a door opens and closes
Main concern points for this configuration are:
1, User friendly
Door opening & closing description:
Door can be opened by operating Latch bolt on either side by lever unless dead bolt is made inoperative by key outside or by turning inside thumb turn. When door is locked, dead bolt can be retracted by key outside or by turning inside thumb turn to unlock it.
Remark: Usually the door does not need to be locked, only the administrator and cleaning staff have the key.
This configuration is suitable for below applications:
| | | | |
| --- | --- | --- | --- |
| School | High-class Club | Super Market | Air-port Building |
| 5-star Hotel | Museum | Elderly House | Shopping Mall |
| Sport Stadium | Hospital | High-class office building | Hotel |
| Station | Office Building | Exhibition Center | Government Building |
Associate door hardware
01 HANGING - Hinge-DDSS001-CE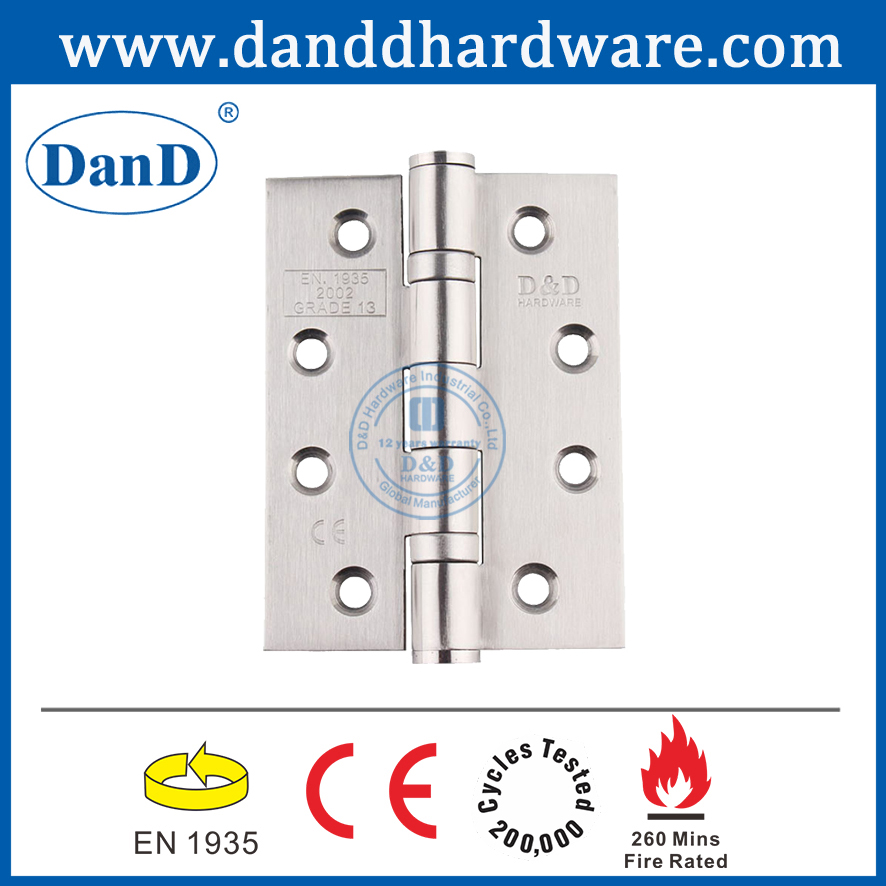 D&D 2 ball bearing butt hinge can be in grade 201/304/316 stainless steel material, square corner, template drilled, button tipped five knuckles, conforming to BS EN 1935-Grade 13, EN1634-260 minutes fire rated, with CE Mark, suitable for use on fire/non-fire rated/ smoke check doors up to 120 kg, with suitable screw pack.
02 OPERATING - Lever handle-DDTH001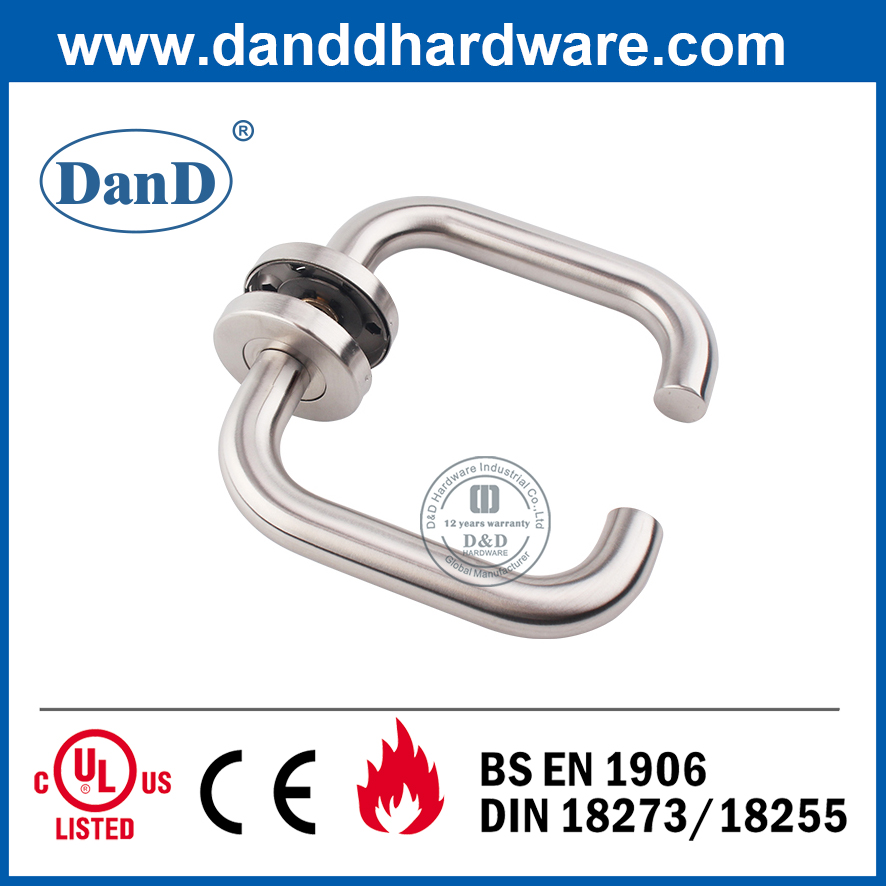 D&D U shape "LEVER HANDLE", 19*140mm diameter, in grade 304/316 stainless steel material(rust resist grade), SSS finish, on dia53 x 9mm size SSS finish concealed roses fixing with Cylinder escutcheon, comply to EN1906 standard, CLASS 4, with suitable screw pack.
03 SECURING-Mortise lock-DDML009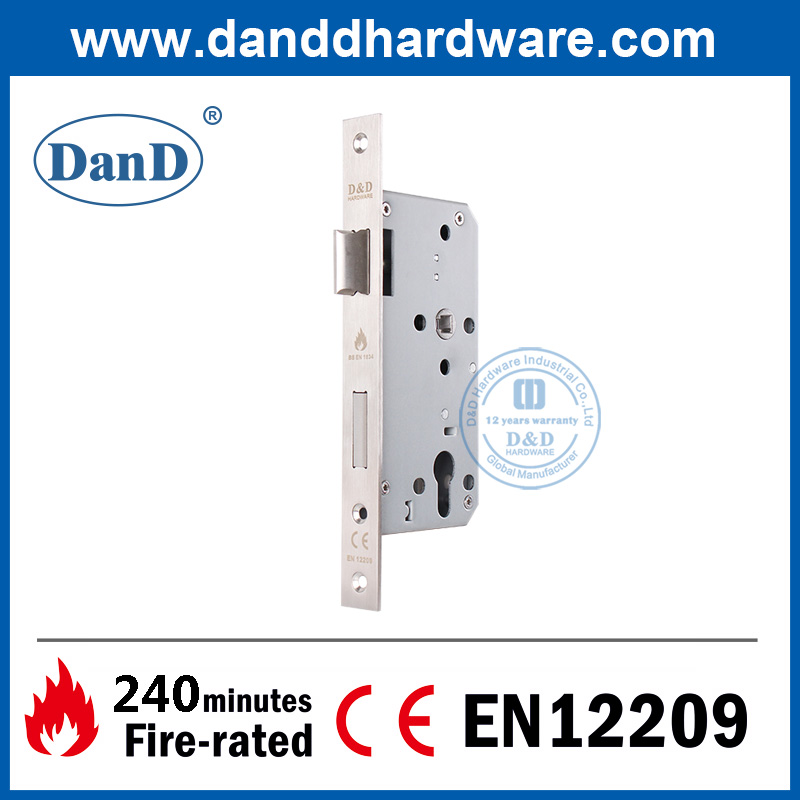 D&D Fire rated Sash Lock - 55mm backset x CTC72mm c/w square front plate, holed for Euro-profile cylinder & 8mm x 8mm follower, Bolt through hardware fixings / Comply with British Standard EN 12209 Grade 3- CE Marked - Fire rated 240 minutes, with suitable screw pack.
Function description: Latch bolt can be operated by lever handles on either side. Deadbolt thrown and retracted from one or from both sides depending on the type of cylinder installed. Cylinder action will operate both deadbolt and latch bolt. Deadbolt 2- turns.
04 SECURING - Cylinder-DDLC003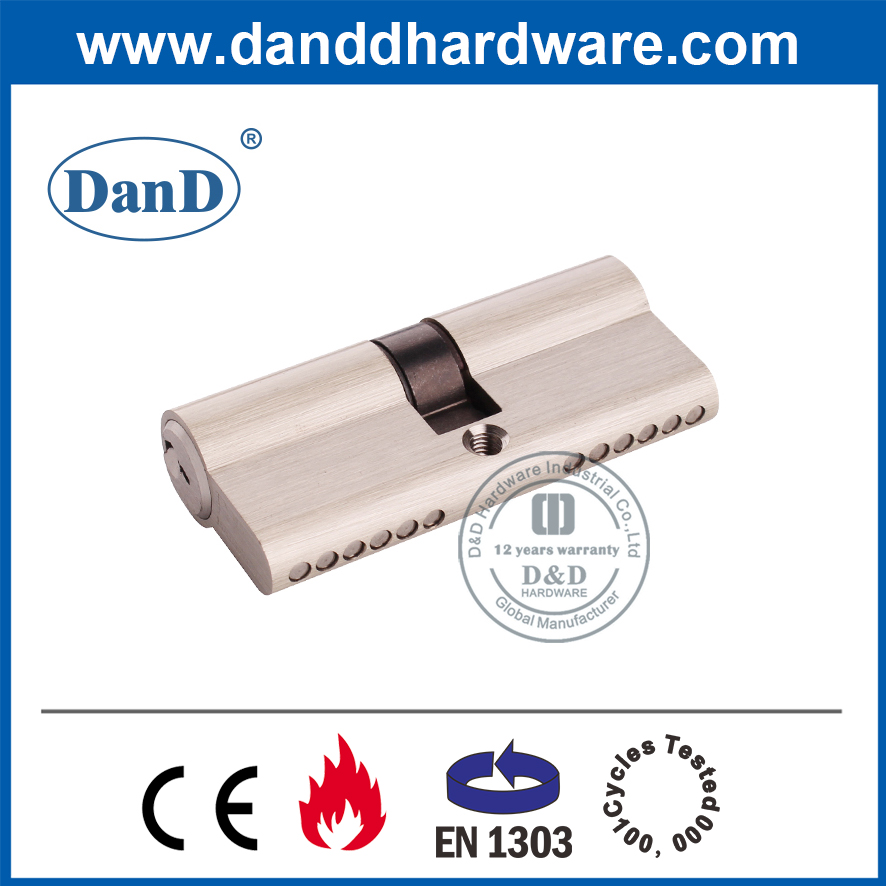 D&D double cylinder- cylinder 35/35mm (70mm) 6 pins with 3 differ keys, comply with British Standard EN 1303, packed with fixing screw.
05 PROTECTING- Door stop-DDDS001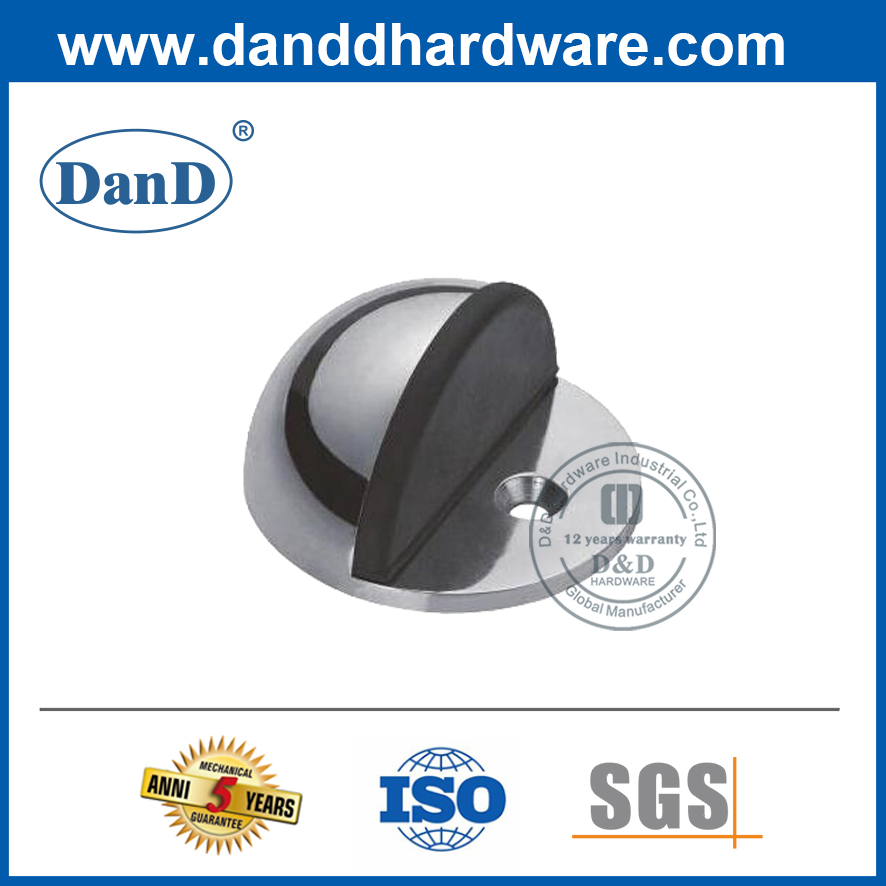 D&D 44mm diameter x 25mm height, half-moon type floor mounted comes with screws for fixing, in SUS304/316 stainless steel material, SSS finish, pack with suitable screw pack.
06 CONTROLING –Door closer -DDDC017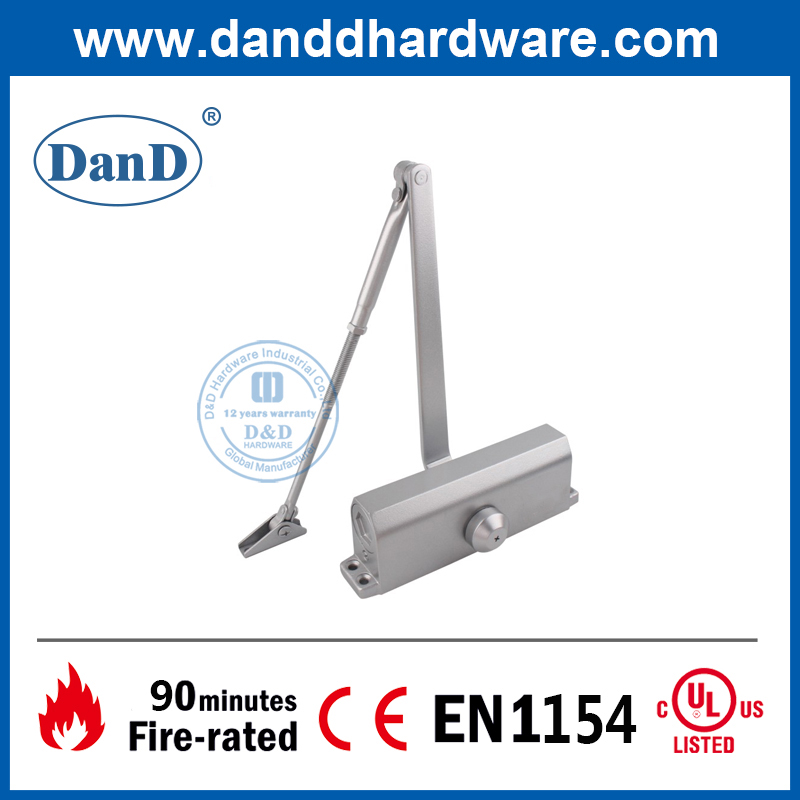 D&D adjustable power size 3-4, suitable for max door width from 950mm to 1100mm, suitable for max door weight from 60kg to 80kg, size L248xW44.5xH72mm, in aluminum material silver finish, CE certified, parallel arm, non-hold open function, adjustable closing and latching speed, standard top jamb, push side installation, packed with suitable screw pack.
D and D can assist you find the correct Door Hardware Solution according to your building type, use requirements, the location of the door and other factors.
Please advise your requirement so we can send solution for you.
Contact Us Now.